Motorcycles
India - Nepal - Bhutan: ENFIELD BULLET - still stomping after 65 years...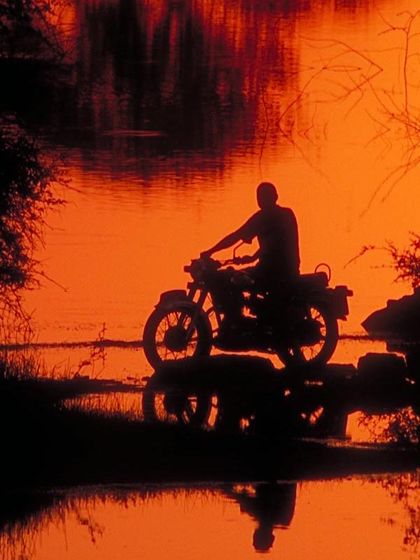 The origins of the Enfield Bullet go back to 1948, when manufacture of the 350cc G2 Bullet started in Redditch. Royal Enfield Motorcycles built a factory in Madras, South India, in 1955. At the very beginning the bikes where basically used by the Indian Army and Police. The Indian borders, formed by deserts, tropical rain forests and passes in the Himalayas, as high as 5600 m where the bikes are challenged. Before you get to see a Bullet, you hear it. With it's significant sound and it´s retro chic the bike from Madras is a real head turner!
"...how easy the Enfield is to ride. Who can ride a motorcycle at all will have fun with the Bullet from the very beginning." and "...easy to handle. Exact and without effort to manoeuvre, sovereign in keeping track" (Motorrad 16/1992)
"No motorcycle in today's marketplace more authentically captures the sight, sound and overall spirit of the golden age of "Britbiking" 40 years ago than the Indian-built Royal Enfield Bullet." (Alan Cathcart in Motorcycle News, 12/2000)
Touring Kit and Safety Features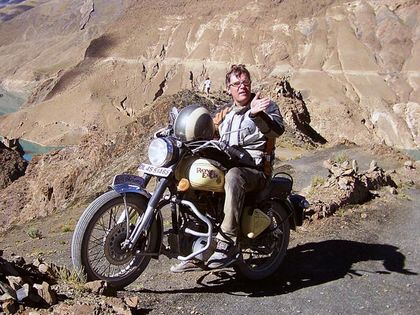 right side foot break (so you find it when you need it!)
left side gear shift!
front disk brakes
leather saddlebag
touring bars, touring grips, large mirrors
loud horn
crashbar
2008/2009 electric-start models w/o surcharge
single spring leather saddles (your co-rider will be gratefull!)
rear gas shocks standard
Technical Specifications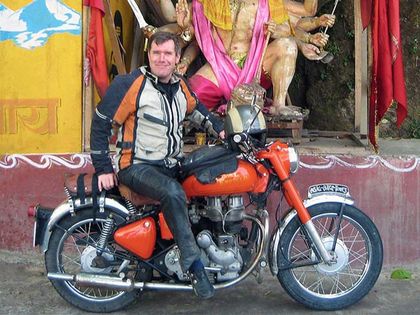 500cc, single-cylinder, air-cooled four-stroke engine
35 NM torque at 3,000 rpm
front disk break
points ignition, single carburetor
12V electrical system, alternator
16 KW/22 HP at 5,500 rpm
(theoretical) max. speed 125 km/h (better don´t try)
New! 5 speed gearbox and left foot gear change, first gear down!
Kickstart, optional electric start!
Right side footbreak! Safety first!
760mm seat height, 710mm on request!
Dry weight 168 kg, max. load 170 kg
China - Tibet: YAMAHA YBR 250cc
"...this bike is almost certainly the best road-going legal 250cc bike in China..." (Quote MyChinaMoto)
"The power delivery from the 21bhp, 249cc single-cylinder engine is smooth and easy to get along with. The YBR250 is one of the easiest machines you'll find to ride anywhere. It has a very natural, spacious riding position and all the controls are light and simple to use, from the clutch to the throttle to the gears. There's a good view from the mirrors, the steering is light enough to let the YBR250 nip in and out of town traffic, and the seat is low enough for shorter riders to get both feet down on the floor at junctions." (Quote MCN www.motorcyclenews.com)
Technical Specifications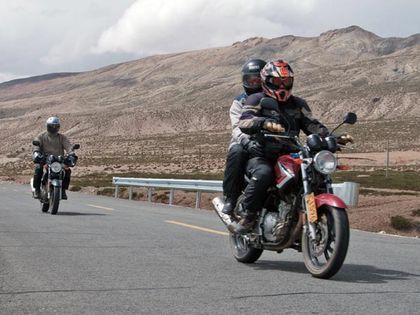 249cc single-cylinder, air cooled 4-stroke engine
16 KW/21 HP
Electric starter
19.2 L (5.07 US gal) fuel tank capacity
12V Electrical system
Fuel Injection AISAN 1100-87F70/1
Constant mesh 5-speed transmission, left foot operation
Transistorized coil ignition (digital)
Seat height 805 mm (31.7 in)
Dry weight 135.0 kg (298 lb) dry weight, 167 kg (368 b) max. load
Kyrgyzstan: YAMAHA XT 600E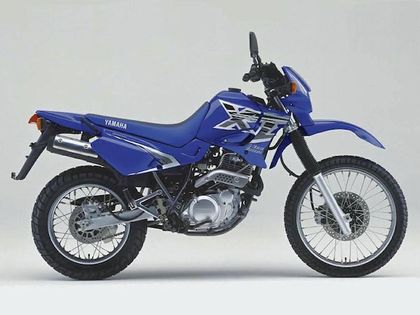 The Yamaha XT600E is about as straightforward, reliable and solid as an old school trail bike gets. The Yamaha XT600E was the last of a long line of 4-valve air-cooled Yamaha singles, starting off with the original, much-loved XT500 of the mid-70s.
This is a true trailie: decent off-round and straightforward and un-fussy on. Don't expect any frills or motorway plushness. But you won't find a more honest workhorse than the Yamaha XT600E
Technical Specifications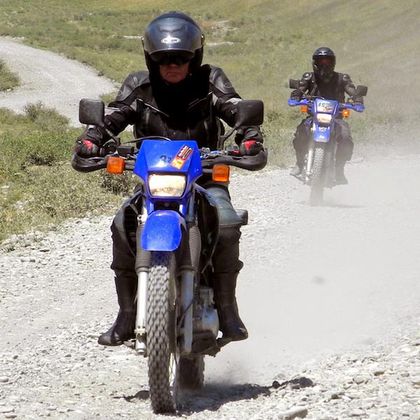 595cc single cylinder, air cooled 4-stroke, SOHC
33 KW/45 BHP
E-Start
19.2 L fuel capacity
Electric system 12V
28mm Y26PV carburator
5-gear transmission,
Transistor ignition (digital)
Saddle hight 855 mm
dry wieight 156.0 kg , 180 kg max. load
Burma, Thailand & Vietnam: HONDA CRF 250cc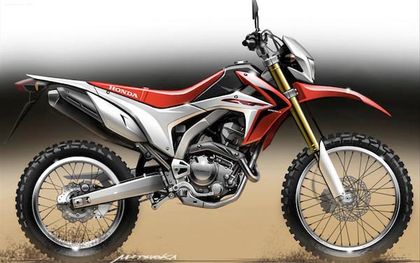 I am predicting Honda has a winner here and will be surprised if they don't sell like crazy. Classed against the KLX250s, it is easy to see that the CRF250L is an all-new design that was built to be a dual-sport equally comfortable on the street as on easy trails and backroads.
The pros of theCRF250L far outnumber the cons and it beckons scores of new and experienced riders into the world of dual-sporting. On the trail the KLX250s was the clear favorite with a more responsive motor, superior suspension and a thinner, more dirt-focused feel, but when competing for the fat part of the market the CRF250L is more likely be competing against Yamaha's fuel injectedXT250 (review www.adventuremotorcycle.com)
Technical Specifications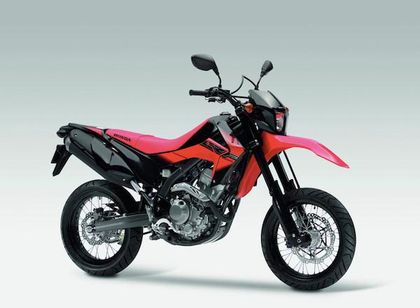 249cc single cylinder, air coooled 4-stroke, SOHC
17 KW/23 BHP
E-Start
7.7 L Tank capacity
Electric system 12V
EFI AISAN 1100-87F70/1
6-gear transmission, linksgeschaltet
Transistor ignition (digital)
Saddle height 875mm / 855mm (CRF250m)
wet weight: 145.0 kg , 160 kg max. load